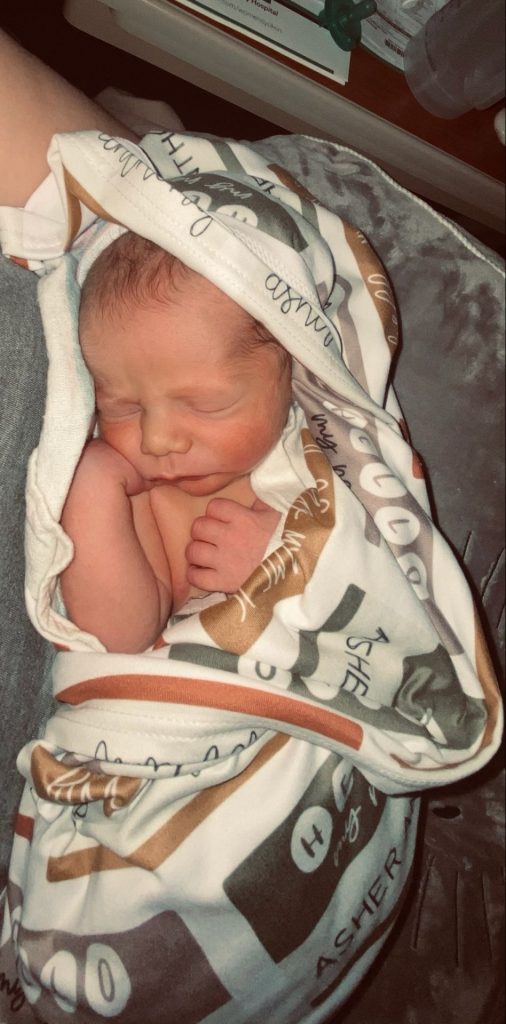 Dear EHC Family,
We want to thank you for your prayers and support as we celebrate the birth of Asher Anthony Davis. He was born Monday, July 12, at 7:56 am, weighing 6.9 lbs and measuring a 20.5 inches long.  Both he and Heather are doing good, resting, and recovering.
Many of you have asked, and like us, eagerly await the news concerning him potentially having MCAD. We have waited on all tests and have concluded all meetings with his doctors. It was confirmed that he was born with MCAD. Although this not the news that we were hoping to hear, we know that God is in absolute control, and like a good friend said, "God knows what is best for His children and He has chosen to shape your family into the likeness of His Son, Jesus Christ, through this situation".
We as a family, completely agree with this statement, and with great hope, pray that God is indeed glorified.
With this diagnosis there is good news, the most important being, that Asher's MCAD is completely treatable. Even though he will live with it the for rest of his life, it can be managed through his diet. The next 6 months are vital, because during this time frame, Asher must eat every 2.5 hours. Please be in prayer for our family as we undertake this incredible privilege of ministering to our children and taking care of Asher.
We are so thankful to our church family for all that you have done for us. We can never fully express our gratitude for the incredible ways that you have loved us. This we do know, that as the world around us watches your actions, that John 13:35 is being fulfilled. "They will know that you are my disciples by your love for one another". We love you EHC and we thank God for you!
The Davis family